It's a Street Style Taco Party so…
We both know you're going to be too busy partying and not really paying attention to what you're putting in your mouth, but let's pretend you do care.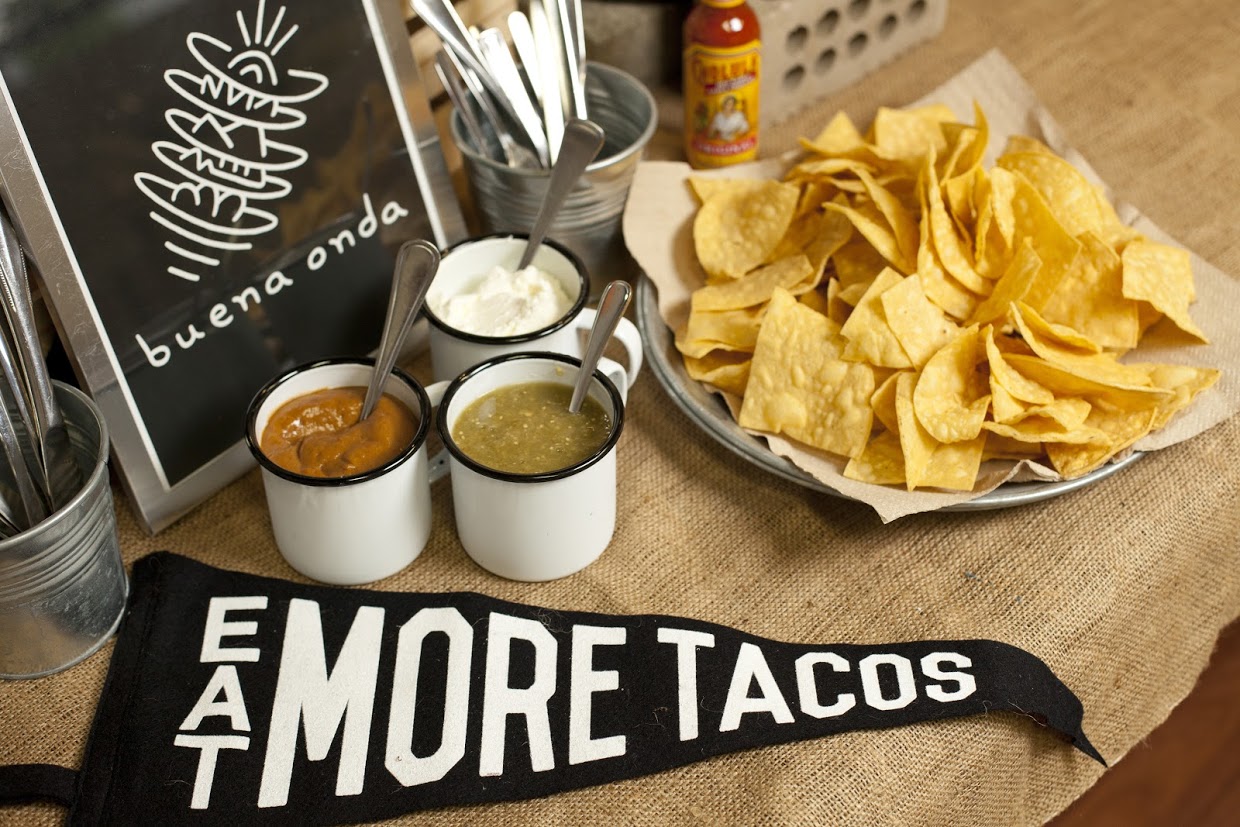 At Buena Onda we offer Mexican-style cuisine (from the west side of the Mexican Peninsula, Baja California Sur, if you want to be picky about it). Of course, everything has our own particular Vancouver twist to it. You'll find our menu more plant and sea-based being from this area, and we mix in a couple animals for fun. We're not fussy about "authenticity." For us, it's all about switching out ingredients for local products whenever we want.
We want you to feel at home and we want our food to taste like it too.